Bahamut Through the Years
Final Fantasy has spanned 20+ years, with coverage over a wide variety of consoles. The graphics have always managed to remain one of the key updates in the series thus far. The enemy/character sprites found in the game are simply amazing for their respected times, and continue to get better with each passing year.
Of course one of the most, if not the most frequent character type in Final Fantasy is Bahamut. I was looking through my images one day, and was amazed at how much he has changed over the years. So I thought I would create a page about Bahamut, considering it is also my online name. Here you will not only get Bahamut's images in the Final Fantasy series, but some history about this mythical creature. Both as the dragon Lord he is known as now, as well as the Arabian mythology that he originates from.
Bahamut In Etymology
Bahamut, in ancient Arabian mythology, is an enormous fish. Upon Bahamut's back stands a bull with four thousand eyes, ears, noses, mouths, tongues and feet called Kujuta. Between each of these is a distance of a 500 years. On the back of Kujuta is a mountain of ruby. Atop this mountain is an angel who carries the plains. These plains consit of three separate areas. The first is six hells. Above these levels of hell is the earth, and then above that is seven heavens. It is said that the grand scale of this beast was to prove the infinity that God can produce.
Bahamut In Modern Culture
In modern times, with the advent of Dungeons and Dragons ®, Bahamut became the lord of all dragons. He is a Platinum dragon, benevolent in his ways. He is placed opposite of another ancient Arabian beast Tiamat.
In the Final Fantasy series, Bahamut is found most times as a powerful summon. Until the induction of Final Fantasy VI in 1994, he was the most powerful summon in the game. His main attack is Mega Flare, a powerful, non-elemental ray of energy that is shot from his mouth.
In Final Fantasy VII, (1997) Bahamut had different brothers, so to speak added. These were known as Neo Bahamut, and Bahamut Zero. In Advent Children we witness the rise of a new form, called Bahamut Sin. And finally in Crisis Core: Final Fantasy VII Bahamut is joined with Bahamut Fury.
Bahamut has appeared in every major series title with the ecceptions of II and XII. (Bahamut appears in XII in name only) He has also found his way into many of the series spin offs, and was a summon in the film Advent Children.
Final Fantasy

1987

2001

2004

2008
Final Fantasy III

1990

1990

1990

2007
Final Fantasy IV

1991/2000

2005

2008

2011
After Years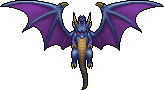 2007
Final Fantasy V

1992/1999

2006
Final Fantasy VI

1994/1999

2007
Final Fantasy VII

1997

1997

1997
Compilation of VII

2006

2007

2007
Final Fantasy VIII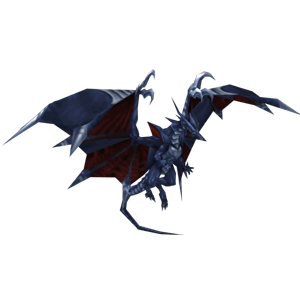 1999
Final Fantasy IX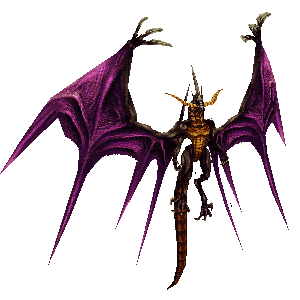 2000
Final Fantasy X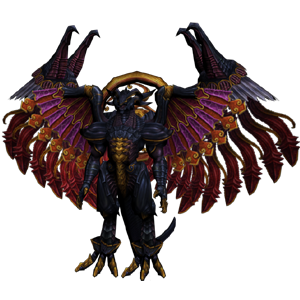 2001
Final Fantasy X-2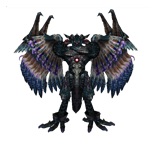 2003
Final Fantasy XI
2004
Final Fantasy XII
2006
Revenent Wings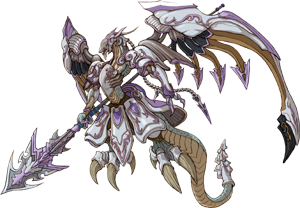 2007
Final Fantasy XIII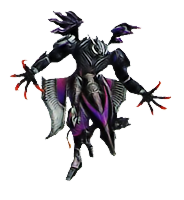 2010
XIII Type - 0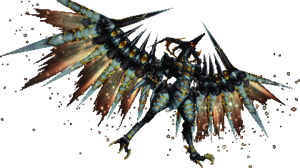 2012
Final Fantasy Tactics

1998
4 Heroes of Light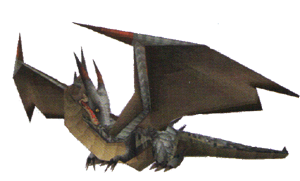 2010