Final Fantasy Kingdom


Compilation of VII

Finest Fantasy For Advance

Sequels

Fabula Novis Crystallis

Tactics

Crystal Chronicles

Film / OVA / Anime

Spin-Offs
Crisis Core Characters
Zack Fair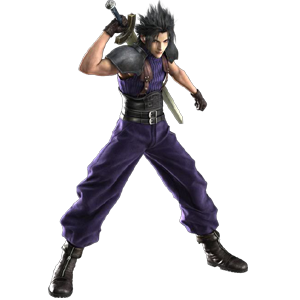 Zach is a member of the 1st Class division of SOLDIER. He has spent his time training under his mentor, Angeal, in hopes that he can make the world a better place.
His skills are beyond that of most SOLDIERS, and he was one of the first choices to go on the mission to find Genesis, and the missing SOLDIERS.
Angeal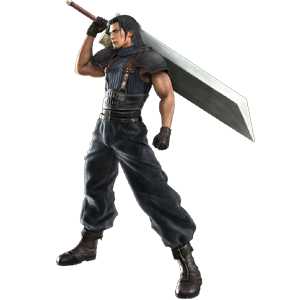 Angeal is a mentor to the new members of SOLDIER. He guides them, and assists the beginnings of their training.
He is the original owner of the Buster Sword, but never uses it. He thinks it a waste to do so. He thinks himself a monster of sorts, due to the two white wings on the right side of his back. It is not certain where they came from, but it does cause him some uneasiness when around others.
Sephiroth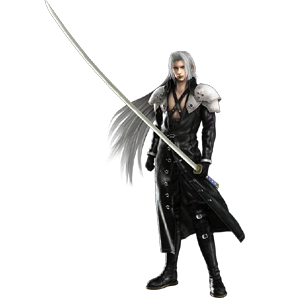 Shinra's most elite SOLDIER, the word of Sephiroth's triumphs and skill has reached the entire world. He is unmatched in technique and weapon mastery.
He was the obvious choice for the mission to find the missing SOLDIER's, and find the whereabouts of Genesis.
Genesis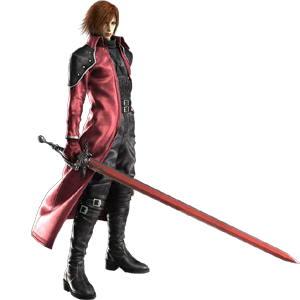 Genesis abandoned Shinra during the war with Wutai. It was cause enough to send other members to find him. He was best friends with Angeal, joining SOLDIER together with him. After a sparing match with Sephiroth, he really begins to deteriorate. He then goes off to find a cure for what is wrong with him.
He is known to always carry a book called The Loveless with him, and quotes things out of it all the time.
Aerith Gainsborough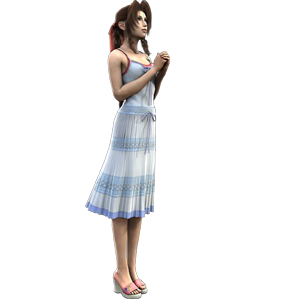 Aerith is a girl who lives in Midgar. She sells flowers around town, in order to help support her and her mother. When she meets a SOLDIER named Zack, she begins to fall in love. Her meeting with him, will forever change her life.
Cloud Strife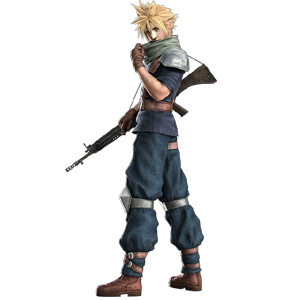 Cloud is a member of the Shinra Guards. Leaving his hometown, to fulfill his dream of becoming a SOLDIER, Cloud never made the cut. He is befriended by the SOLDIER Zack, who encourages him to not give up, and become who he wants to be.
Lazard Deusericus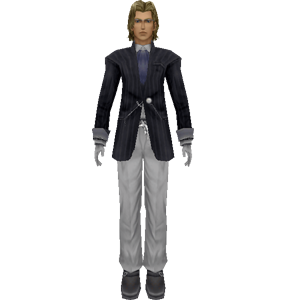 Lazard is a SOLDIER union executive in Shinra Electric Power Company. He sends Zack on missions. At the time of this, SOLDIER is completely independent of Shinra, and the union executive oversees SOLDIER's management and draws up rough strategy guidelines.
Professor Hollander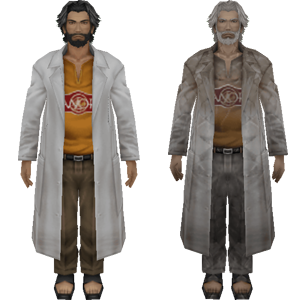 Hollander was the chief scientist in the Project G branch of the Jenova Project. His grudge against Professor Hojo cost Hollander his job at Shinra. But despite being Hojo's rival, Hollander is just as vile in his experiments, and proud of his monstrous creations he is unleashing.
Tifa Lockheart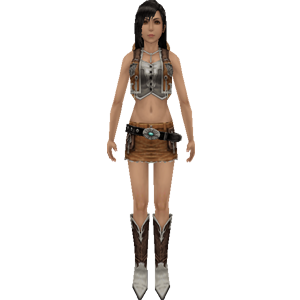 At the tender age of 15, Tifa is working as a tour guide in the Nibelheim mountains and is taking martial arts lessons from her mentor Zangan. She is hired by a Shinra expedition to climb Mt. Nibel to investigate a faulty Mako Reactor. The expedition includes Sephiroth and a SOLDIER named Zack. In this expadition, she reveals to Zack her dream of having a blonde haired SOLDIER rescue her. Unbenounced to her, Tifa's promise with her childhood friend is about to be kept.
Tseng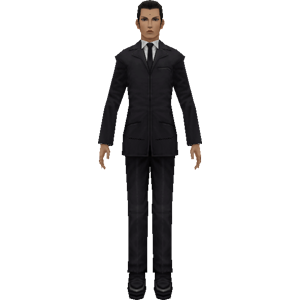 Tseng accompanies Zack on several missions after Angeal goes missing along with Genesis. Tseng is first introduced to him by Lazard on a mission to Genesis's home of Banora. He introduces himself as "Tseng of the Turks". Tseng will have a very lengthy history with Zack, as well as with Cloud. Though he works for Shinra, he holds honor to the Turks, and will do what it takes to hold that honor...even if it is not in Shinra's best interest.
Yuffie Kisaragi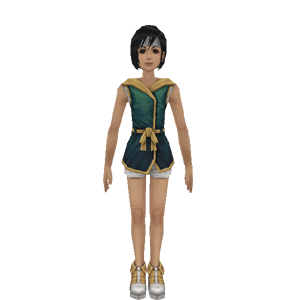 A 9 year old Yuffie first appears when Zack invades Fort Tamblin, proclaiming herself as "Wutai's Greatest Warrior". Zack, of course, plays along with her antics and eventually she runs off.
After losing the war, Yuffie's father and the leader of Wutai, Godo Kisaragi, begins to turn their hometown into a tourist destination. This did not suit Yuffie, who begins to think about restoring Wutai to its former glory. She then decides she must venture out in search of valuable Materia to help bring the money to restore her beloved home.