Final Fantasy Kingdom


Compilation of VII

Finest Fantasy For Advance

Sequels

Fabula Novis Crystallis

Tactics

Crystal Chronicles

Film / OVA / Anime

Spin-Offs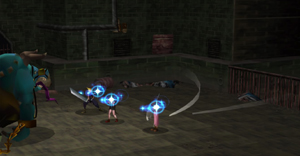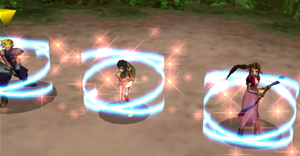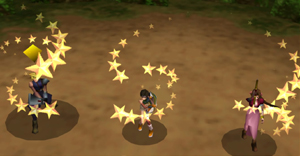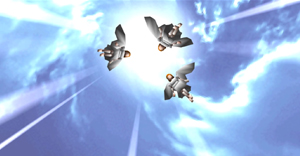 Aeris's Limit Breaks
Level 1

Healing Wind

With Ancient magic, Aeris will restore the parties HP.

Seal Evil

Aeris will cast her magic to silence and stop all enemies.
Level 2

Breath of Earth

With a mystic breeze, the party is cured of all status effects.

Fury Brand

Always giving to others, Aeris will transfer her limit meter to the other two party members.
Level 3

Planet Protector

Calling on ancient powers, Aeris will make the party temporarily invunerable to attcks of any type.

Pulse of Life

With a little prayer, Aeris will cure the party's status, and refill their HP/MP.
Level 4

Great Gospel

In a meditating prayer, Aeris calls upon the heavens to restore the party's HP/MP, cure status effects, and make them temporarily invulnerable to any attacks.